Beazley Digital: The Oxbow Partners View
March 8, 2021
Beazley launched a new unit – "Beazley Digital" – on 25th February 2021 focused on enhancing and streamlining its digital distribution. 
The new unit will be responsible for all existing digital initiatives and platforms as well as digital innovation. Existing initiatives include e-trading such as myBeazley and other online trading portals for distinct product areas. Digital innovation includes new underwriting and risk management solutions using the latest and greatest data and technology. 
The focus of the unit is on streamlining Beazley digital distribution for clients. Existing online trading portals will be brought together in one central hub enabling clients to access and navigate products and services more easily. 
The unit will be supported by a dedicated, multi-disciplinary team headed by Ian Fantozzi (currently COO at Beazley). Fantozzi will report directly to the CEO. 
The unit's creation has strategic, operating model, and proposition implications: 
1. Strategy: digital distribution is a strategic priority 
Investment in a unit focused entirely on digital distribution suggests Beazley see a significant opportunity in this space. Moreover, the unit's reporting lines (direct to CEO) indicate the importance of digital distribution to the ExCo as well as its prioritisation within the business.  
2. Op model: success is dependent on ownership & empowerment 
A separate unit with its own responsibilities, accountabilities, budget, and resources are required to win in digital – at least according to Beazley. A "multi-disciplinary" team indicates that the new unit may have end-to-end digital capabilities, potentially moving towards a tribe/platform operating model used by the likes of Spotify (see illustration below).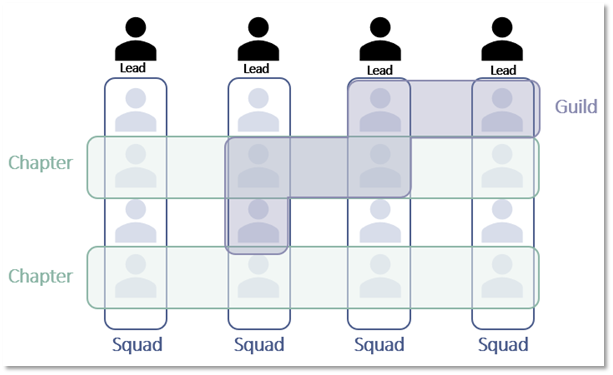 Figure 1: Illustration of "tribe" operating model. Oxbow Partners Analysis. 
3. Proposition: "One-stop shop" will win brokers over 
The unit will streamline existing online trading portals into one central hub. This connection of activity will make it easier to access products as well as easier for Beazley to offer products to brokers.  
The Oxbow Partners View
Beazley have been in the digital 'game' for a long time now – their e-trading platform myBeazley was launched seven years ago in 2014. With the creation of this new unit, Beazley clearly see the need to 'tidy-up' their existing initiatives and put them under one roof, as well as putting in place senior leadership to drive ownership and accountability – and by implication – more traction. 
We expect other Managing Agents will now be asking themselves "should I set up a separate digital unit?". The FOMO (fear of missing out) may lead some players rashly to appoint CDOs and set-up standalone digital teams just to appear as though they are keeping up with the market. 
We believe that digital strategies and operating models need to be considered much more carefully than this. The approach and structure that will work best for any one organisation differs significantly. In Lloyd's, digital is heterogenous – you can't treat it all in the same way and hence there is no one-size-fits-all operating model.  
For example, with PPL or Whitespace placed open market business the technology supports expert-led processes for large, complex or specialty risks in a syndicated market. On the other hand, carrier portals e.g. myBeazley and Aegis Opal are no-touch, typically 100% lead business. The skills for each are very different and we would argue a separate unit makes more sense for the latter given how different it is from traditional Lloyd's business. Other syndicates have already responded to this by having separate digital units focused on 'portal' business. 
What is clear is that digital can no longer be seen as a "nice to have" add-on, left to chance or "best endeavours". Managing Agents need a clear strategy and proper investment in digital.  
At Oxbow Partners we help clients in the Lloyd's and London Market define their digital strategies and operating models. If you're setting out on your digital strategy journey or looking for a tune-up please do get in touch.