Sign up to our mailing list...
GEORGE HANKS – PRINCIPAL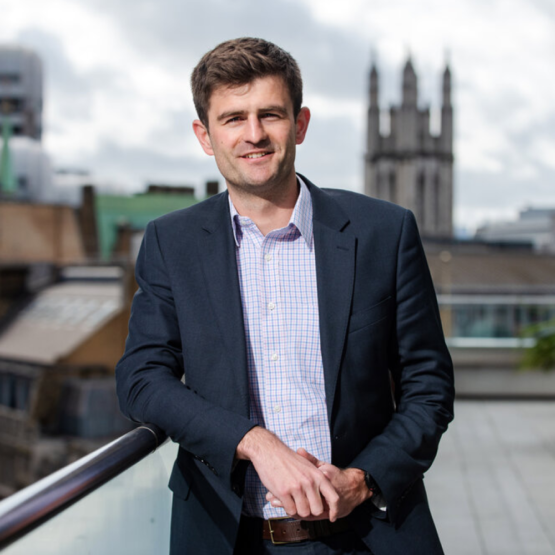 About me and my role
I am a Principal at Oxbow Partners. Having joined Oxbow Partners as the first non-partner employee back in early 2017, I have moved through the ranks from consultant to principal in this timeframe. In my role as Principal, I wear multiple hats. My first "hat" is overseeing client projects, and typically I am overseeing two or three projects at any given time. My focus here is ensuring our project teams are set up for success and can deliver the outstanding results our clients expect. Another "hat" I wear is to support business development at Oxbow Partners – this takes multiple forms, ranging from identifying opportunities for further work with existing clients, through to building commercial relationships with new clients. To support this, I also lead our reinsurance taskforce. This involves leading the charge in marketing what Oxbow Partners can do for our clients – at any one time we are typically working on an upcoming pitch or market report that demonstrates our capabilities in reinsurance. The final "hat" I will mention (noting this is not an exhaustive list) is just generally supporting in growing the business – each new phase of growth uncovers new challenges that need solving. As a principal in the team, it is important to lead the charge in tackling these head on. Outside of work I am hopelessly addicted to golf and surfing and look for any opportunity to pursue these passions!
What makes Oxbow Partners different?
Whilst the business has changed significantly from when I first joined in 2017, it is the same areas of differentiation vs. our competitors which makes me excited about Oxbow Partners. In short, there is nowhere else which balances the opportunity to work for a strategy consulting firm with tier 1 clients and interesting project, with also the opportunity to build and grow a business. Furthermore, the team and culture we have built is second-to-none. Everyone in the team is friendly and ambitious – people are excited to come to work and I find this highly motivating.
Favourite projects
At Oxbow Partners, I have had the opportunity to lead strategic projects for the world's largest insurers and reinsurers. The rush of delivering excellent results in a high-pressure situation is always something I enjoy. However, what truly makes a project great is the people you get to work with. My favourite projects are ones where I get to forge a new relationship and friendship whilst also delivering interesting work. Recent examples include working with the management team of a Bermudan reinsurer and the strategy team of a global specialty insurer.