Bdeo: Impact 25 2019 profile
March 5, 2019
This is a summary of the profile which first appeared in the Oxbow Partners InsurTech Impact 25 2019.
Bdeo is a Madrid-based InsurTech active in central and southern Europe and Latin America. The company allows insurers to provide a simpler, technology-enabled claims journey to customers.
For damage categorised as moderate or severe, the company allows handlers to initiate a geolocated video call via Bdeo's mobile website. Other participants in the claims process can be added to video calls and remotely identify and document damage via the video. Thanks to Bdeo's API and white label capabilities the integration process with the insurer is simple and easily customised.
For simple claims, the technology is designed to assess documentation submitted and make automated decisions. The same technology can be applied to improve the underwriting journey, reducing costs and saving time for both customers and insurers.
Bdeo's visual intelligence platform provides AI algorithms to detect vehicles, parts and damage and uses augmented reality to provide measurements remotely. In areas without internet connection, the customer app stores the claims documentation locally and shares it with the necessary parties once the connection is restored. Pictures and videos saved on the platform have a time stamp and GPS position secured through blockchain technology.
Bdeo processed 50,000 motor and home claims globally in 2018.
"Bdeo helped us to reduce costs and to be able to provide service in places like Cape Verde and Angola"

Bruno Militao, Director, Fidelidade Adjusters
Company in action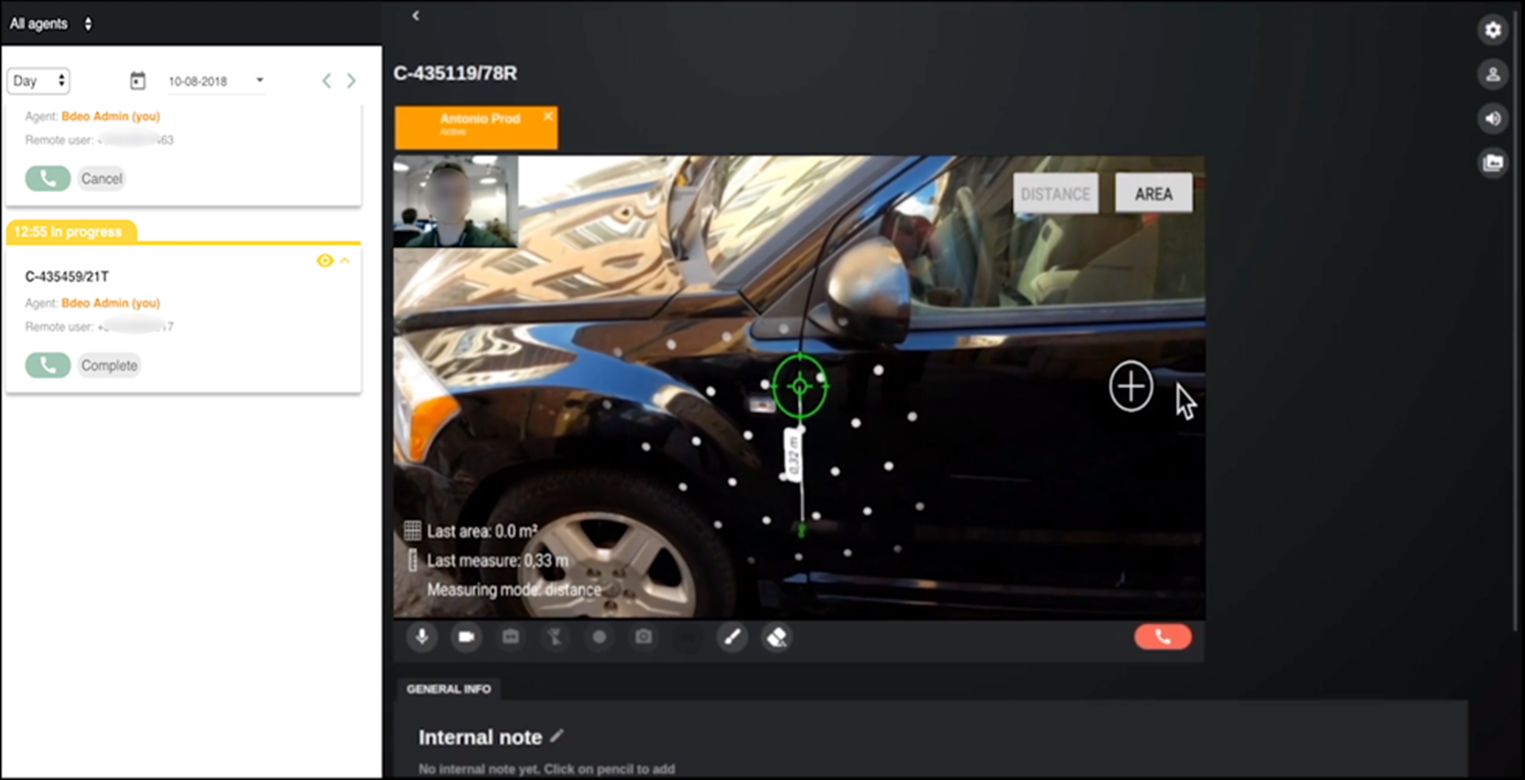 Case study
Client situation: BBVA Bancomer struggled with its slow underwriting process and 28-day policy closing times as well as poor fraud detection mechanisms.
What they did: Bdeo worked with the company to introduce preexisting damage detection on vehicles through Bdeo's platform and speed up the underwriting process.
What impact it had: Bdeo's solution improved BBVA Bancomer's average time to issue policies by 75% and helped reduce fraud by approximately 15%. Bdeo is currently a key part of their underwriting process for the bank in Mexico.
The Oxbow Partners View
We included Bdeo in the InsurTech Impact 25 2019 because of its rapid launch and high early impact in southern Europe and Latin America. These are not regions that are blessed with a high volume of InsurTechs. We like the proposition, and its value to insurers is clear, particularly given its geographic focus.
The ageing automotive stock and elevated levels of fraud make underwriting and claims challenging in some parts of the region. The company will face an interesting strategic challenge as it grows. In our experience, the critical path on many InsurTech partnerships is not the technology itself, but the integration and change required on the insurer side.
This raises the question what the right long-term go-to-market approach is. Bdeo's current model is to engage directly with insurers; this is viable if the solution has sufficient impact to be top of an insurer's priority list. But for companies that have a narrow solution for a single link in the claims journey this is hard. We note that other ClaimsTechs, like 2018 Impact 25 Member FRISS, have chosen to partner with claims technology platforms to remove integration effort from insurers, whilst 2019 Member Snapsheet is expanding its product to be an end-to-end system to deliver greater impact to its clients.