Metabiota: Impact 25 2019 Profile
March 5, 2019
This is a summary of the profile which first appeared in the Oxbow Partners InsurTech Impact 25 2019.
Epidemic risk is a major threat. In the last decade, there have been over 400 high-priority human disease outbreaks which have impacted the stability of economies and corporations. The Zika virus alone may end up costing Latin America and the Caribbean up to $18bn, and the South Korean MERS outbreak in 2015 caused a 40% drop in tourism, leading to an estimated $900m drop in revenue.
Metabiota has created a comprehensive and objective methodology for quantifying the potential impact of epidemic risk. The company's methodology comprises both data experts and on-the-ground specialists. It provides underwriters with tools to analyse and quantify the financial impact of epidemics for use in their underwriting processes. Separately, it works with industry (e.g. sports clubs) to understand the impact of epidemics on their businesses.
The company's models incorporate biological, socioeconomic, political and environmental data, and are continuously updated for accuracy. The team has built the largest infectious disease catalogue of its kind, including a 1 million year stochastic event database created by over 20 million simulations.
Metabiota's analysis allows emerging disease threats around the world to be managed with near real-time surveillance data. Its Pathogen Sentiment Index ranks pathogens by their likelihood of causing public fear leading to social and economic disruption. The company uses this analysis to track clients' exposure to emerging disease threats and quantify the resulting impact. Its tools are able to visualize the spread and containment of events at the global, country and sub-national levels.
"We see a big potential in using the Sentiment Index as a trigger concept as it makes people's anxiety measurable in terms of economic impacts."

Gunther Kraut, Head of Epidemic Risk Solutions, Munich Re
Company in action 
Metabiota analytics and the GEMM platform provide granular views of risk, including historical and near real-time surveillance and event monitoring as well as indices such as the Preparedness Index which measures key elements of risk anticipation and mitigation for responding to epidemic events across the globe.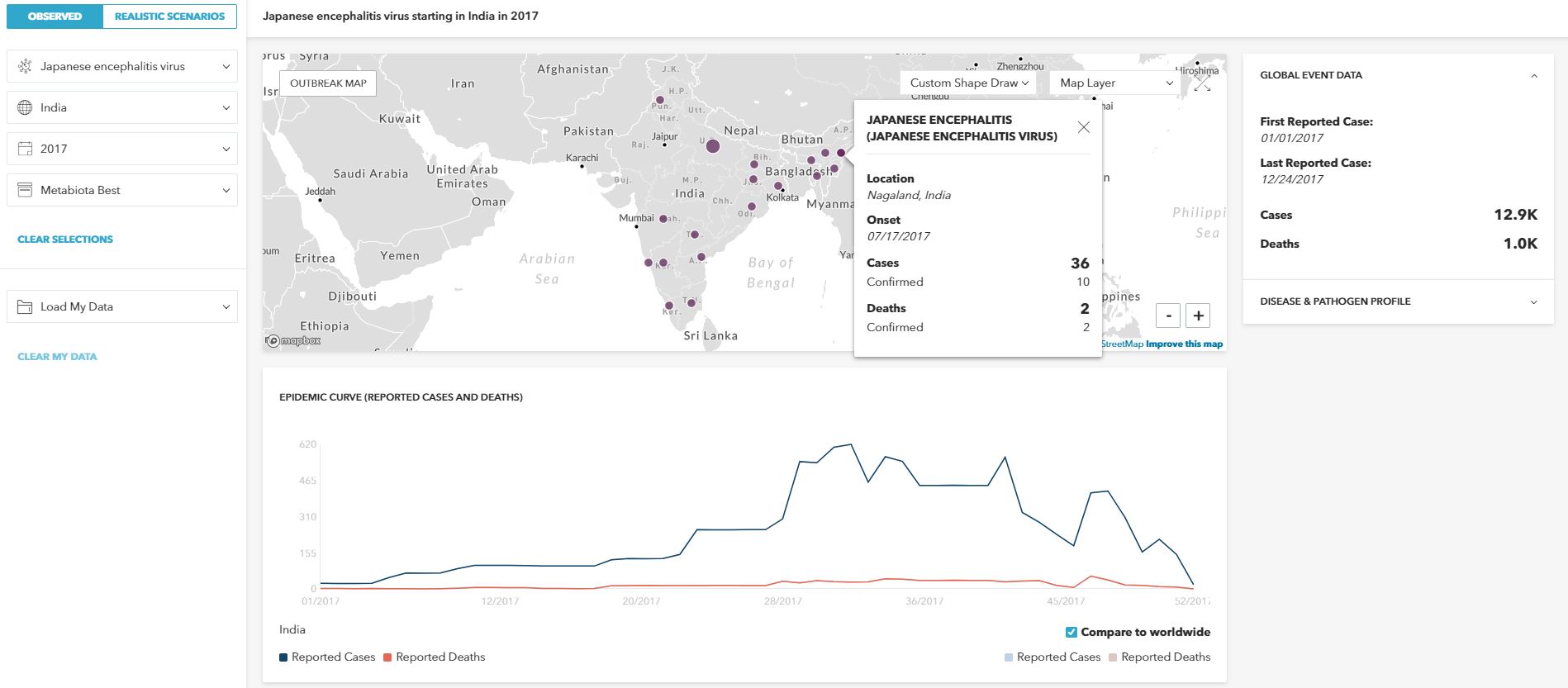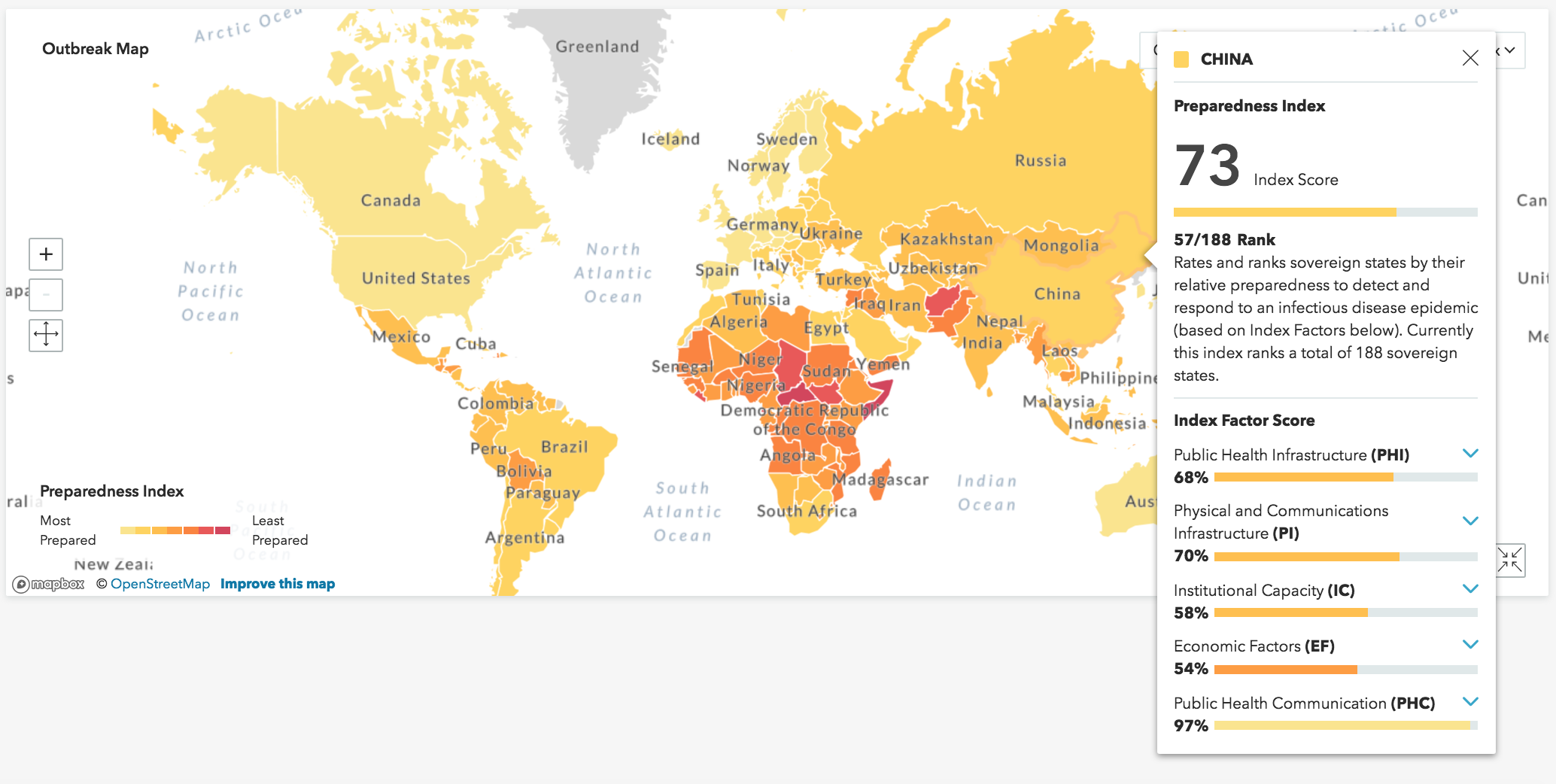 Case Study
Client situation: The global hospitality market has suffered multiple financial impacts from epidemic events, ranging from Zika in Florida and Brazil to SARS in Beijing and Hong Kong. These events motivated Marsh to understand how, in tandem with Metabiota's Munich Re partnership, one could reliably measure these balance sheet shocks and create an insurance policy for them with clear triggers, indemnity periods and coverage terms.
What they did: Working with Munich Re and Marsh, Metabiota is delivering a comprehensive methodology for quantifying the potential impacts of epidemics so that policies can be delivered to protect countries and corporations from financial setbacks related to a health crisis. The proposed insurance solution leverages the Metabiota Sentiment Index and economic loss modelling tool PathogenRX.
What impact it had: Since launching PathogenRX in April 2018, Metabiota and Munich Re have met with multiple Marsh clients analysed by Metabiota for epidemic risk exposure and are working with Munich Re on underwriting solutions.
The Oxbow Partners View
In our 2018 report on the impact of InsurTech on the Lloyd's Market, we suggested slightly flippantly that underwriters should go for lunch with data providers as much as they do with brokers. Metabiota is a good example of why this is important.
The data that could have a material impact on the insurance industry is not necessarily a pure InsurTech. Instead, specialist data providers like Metabiota (or, indeed, Impact 25 Member Pharm3r) are specialist providers who have insurance applications. It will sometimes take a visionary insurance practitioner to identify the 'read across' from these businesses.
One approach to ensuring new data sources are found is used by Munich Re, which has a 'data hunting' team focused on identifying new data sources around the world.