Phinsys: Impact 25 2020 profile
March 11, 2020
This is a summary of the profile which first appeared in the Oxbow Partners InsurTech Impact 25: 2020.
Phinsys began life in 2010 designing and building custom finance solutions for the insurance industry. It retained the IP from its first clients and developed a modular platform to automate financial management and accounting, regulatory and statutory reporting, and analytical processes.
Typically, 80% of any implementation is out-of-the-box, with configuration generally restricted to client-specific accounting rules and calculations such as earnings and reserving. The products improve productivity, reduce costs and enable finance and actuarial resources to focus on value-add work.
The company has grown primarily via word-of-mouth and has only engaged in two competitive RFPs, winning both. Over 85% of revenue is generated from its products with the other 15% coming from related consultancy.
In 2019 the company participated in the Lloyd's Lab (cohort 3) and the Future at Lloyd's Blueprint project has created R&D and new business opportunities.
To date, Phinsys has been UK and Lloyd's focused, but successful deployments with Bermudan and US insurers and ILS funds suggests wider international potential.
"Reducing the cost of doing business at Lloyd's was a key driver in choosing Phinsys as our finance technology partner. By streamlining our finance back office operations, we can minimise our expense ratio and accelerate our regulatory reporting."

Adam Beatty, MD, Nephila Syndicate Management
Company in action
Phinsys has deployed its products with clients such as Apollo, Enstar, Nephila and Starr in the UK, Bermuda, US and with ILS funds to deliver the following benefits: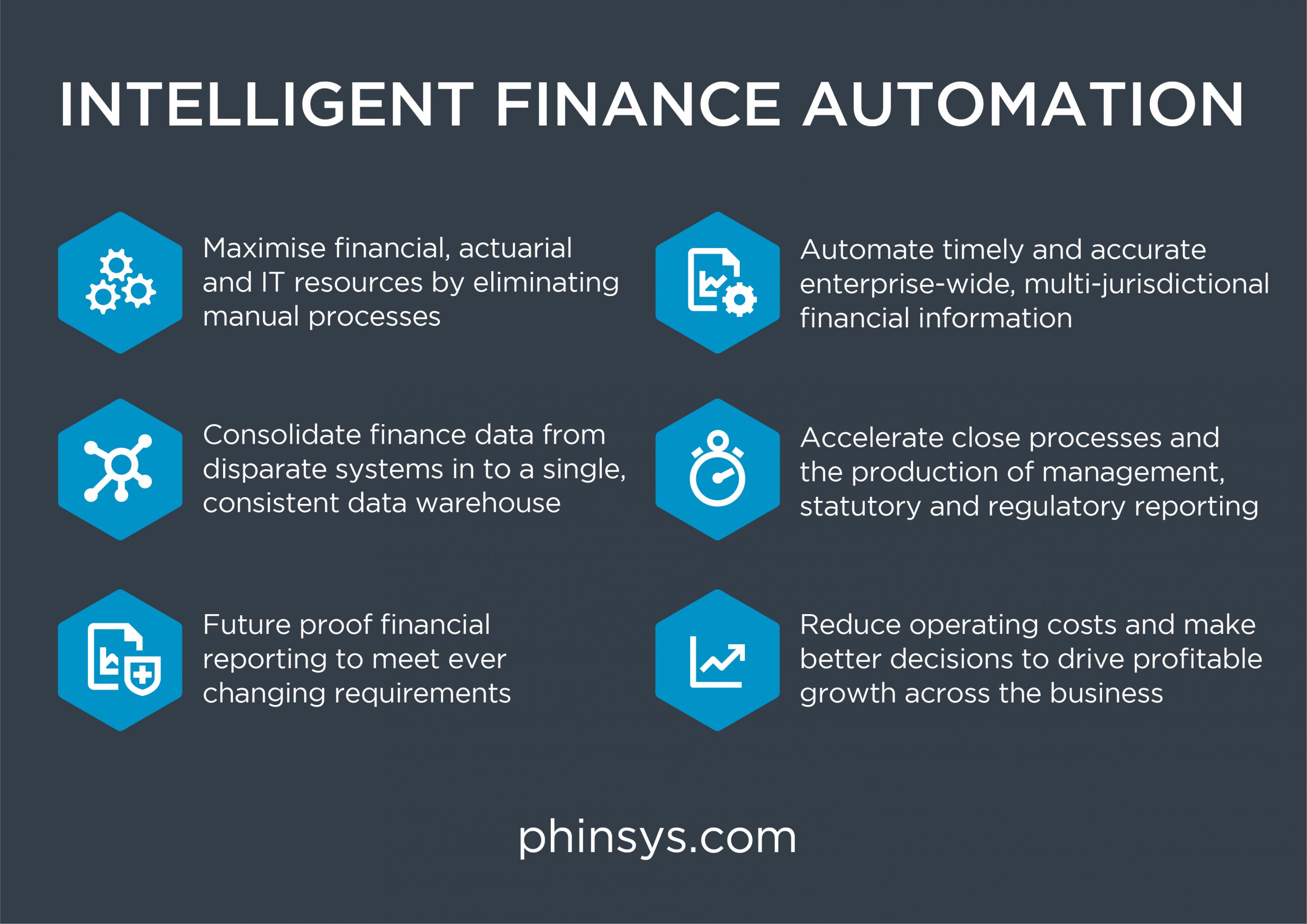 Case Study
Client situation: An insurer had inconsistent finance data which required staff to collect, process and review data manually before generating regulatory and statutory returns. There was an over-reliance on spreadsheets and dated customer-built solutions which required regular reconciliation exercises.
Solution: The insurer migrated all data sources into a single finance data warehouse which enabled it to implement streamlined financial close processes for its finance and actuarial functions. The off-the-shelf solution was customised slightly and configured to produce consolidated group, entity, statutory and regulatory reporting including PRA, Lloyd's, US/UK GAAP and Solvency II Pillar 3.
Results: The solution has improved efficiency and allowed finance and actuarial staff to work on value-added activities. The gains reduced manual processing by 90%, time spent on Lloyd's returns by over 500 hours and the financial close from 10 days to 3. Tellingly, this successful UK implementation subsequently opened doors with multiple multi-national clients.
The Oxbow Partners View
We have selected Phinsys as an example of niche software that is allowing insurers to move away from spreadsheets to tailored solutions with the ability to improve business efficiency and effectiveness.
It is notable that Phinsys has won almost every contract for which they have bid over the past 10 years via word-of-mouth.
We expect to see an accelerating shift from spreadsheets to cloud solutions in the next few years as more and more niche technology vendors emerge. The $87m valuation of Rulebook, a cloud-based solution that replaces pricing spreadsheets, when it exited from Moore Stephens Consulting to Verisk in 2018 perhaps confirms this hypothesis.
The finance department is an area where software can have a huge impact given the proliferation of reporting requirements, and their increasing complexity.