Qover: Impact 25 2018 profile
March 10, 2018
This is a summary of the profile which first appeared in the Oxbow Partners InsurTech Impact 25: 2018.
Qover describes its model as 'Insurance-as-a-Service'. The objective is to give distributors the ability to sell simple products with little operational cost or involvement. Target clients are non-insurance partners (e.g. car dealerships, sharing economy) and insurance brokers (as a means to sell non-core products easily).
Qover's first live product is a motor GAP policy but the team is in the process of assembling a 'library' of products, all available through APIs.
"Qover oferrs us the possibility to integrate new insurance solutions into our offering quickly."

CFO, Toyota Belgium
Impact
Qover has grown quickly over the past 6 months, acquiring both brokers (35 total) and non-insurance distribution partners (4 total).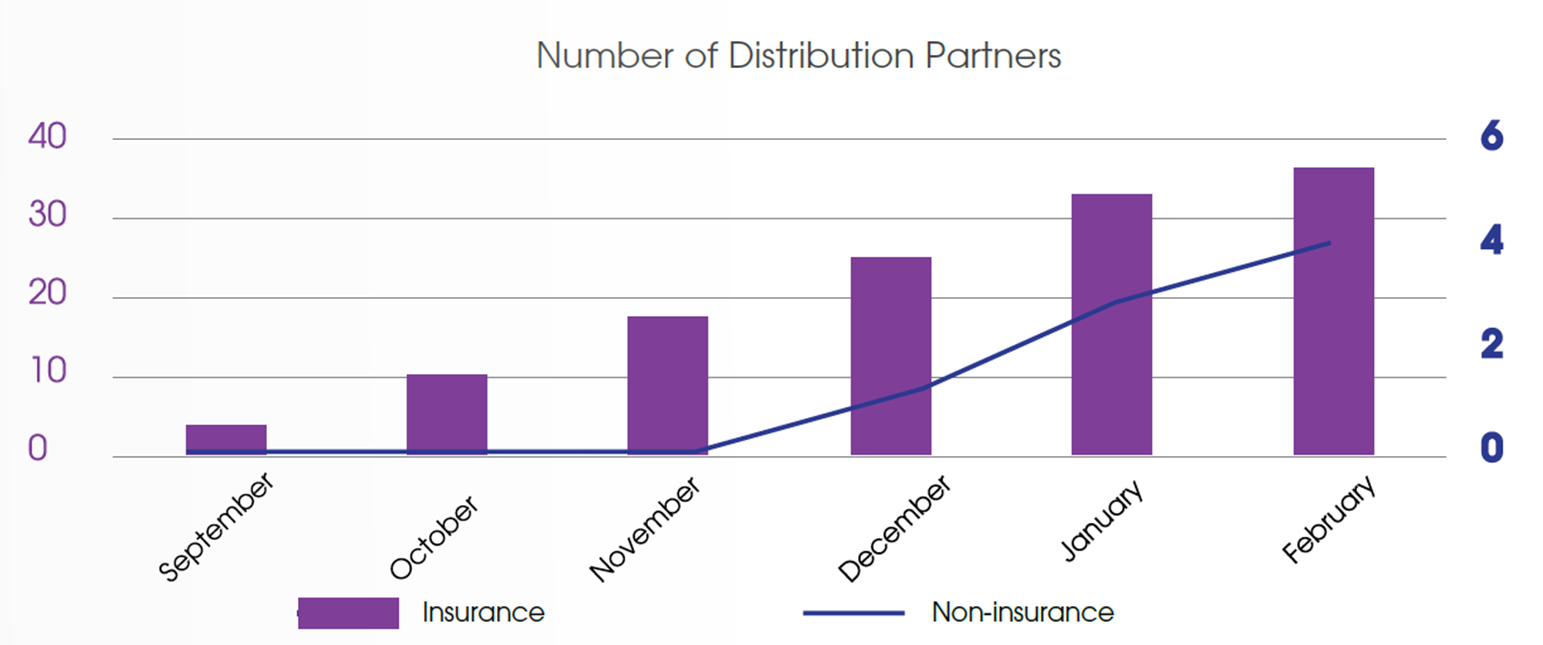 Case Study One
Client situation: Toyota Belgium wanted to offer a motor GAP policy alongside their existing insurance offering.
What they did: Qover tailored its product to the specific client need in a matter of weeks. The full technical integration of the Qover insurance solution with the client's legacy system was implemented in under two hours.
Impact: The client now offers a GAP policy to everyone who buys a car at its dealerships in Belgium.
Case Study Two
Client situation: The leading Belgian real estate website wanted to generate additional revenue by cross-selling insurance alongside their traditional business offering.
What they did: Qover created a white-label insurance product, fully accessible via APIs, and integrated it into the customer's front-end.
Impact: The client projects a significant impact directly on its bottom line.
The Oxbow Partners View
Traction: Qover has established partnerships with some blue-chip partners in its home market, Belgium. It has secured capacity from some leading insurers.
Potential: We think Qover's 'Insurance-as-a-Service' model is an exciting way to think about distribution of non-core products by both insurance and non-insurance distributors. This platform forms the 'technology glue' between the customer experience of the distribution partner and the capacity. We see huge potential in affinity distribution.
The 2018 challenge: Qover needs to demonstrate at scale what its role in the value chain will be. Brokers will be a barrier for the non-insurance model, not least because of a possible reluctance by corporates to move from an established insurance partner to a startup. Some solid case studies from Belgium are needed to grow internationally. As customers for the 'Supplier InsurTech' model, we think brokers will be slow to engage given their reluctance to add to already complex IT infrastructures. Nonetheless, we do not doubt the technology opportunity in this segment and think Qover is a credible partner.