Bitesize InsurTech: RiskGenius
April 16, 2020
We recently caught up with Chris Cheatham, CEO of RiskGenius, a Member of our 2018 Impact 25. The company uses AI to read and understand insurance policy documentation and the team has been particularly busy recently as their proposition can help insurers and brokers identify where they could have exposure to Covid-19 claims.
RiskGenius's product is called Technology Assisted Review of Policies, or TARP for short. TARP quickly "reads" policies and can provide insight on coverage and limits and identify errors and omissions, deviations from internal or market standards, etc.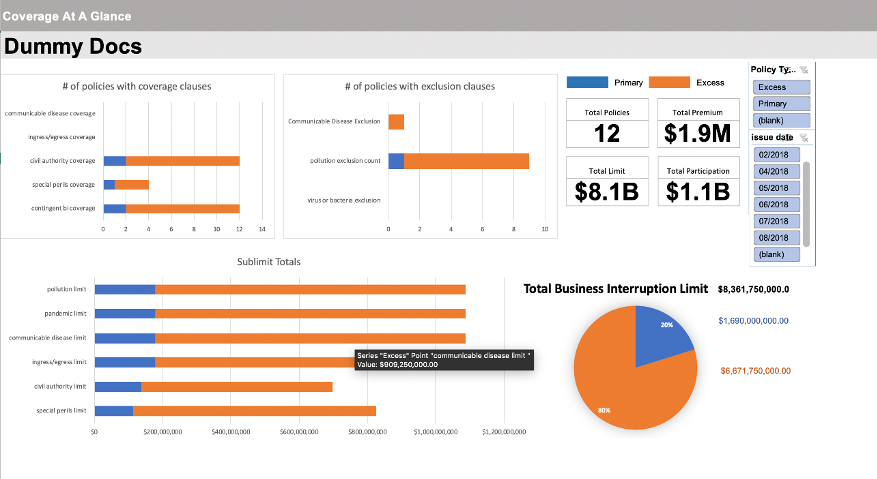 This is a digital solution for a process which is still done manually by most insurers. Done by humans, the task is expensive, slow, boring and suffers from a lack of consistency. RiskGenius's software solves all of these issues.
Covid-19
A recently-launched use case is analysis of emerging risk exposure – and this is where Covid-19 is keeping the team busy now. The software uses AI to understand the scope and impact of new and emerging risks to insurers' policies – for example opioids or silent cyber. The software reads policies in their totality, looking through the main body of the wording and endorsements, and identifies where the company could be exposed.
For Covid-19 specifically, the team has created a checklist covering over 50 possible silent Covid-19 exposure areas across several lines of business including property, general liability and D&O
The Oxbow Partners view
Our Market Intelligence team is highlighting the impact of Covid-19 on the insurance industry in its weekly roundup note. The potential impact from BI claims is enormous and in last week's note we discussed the political risk associated with the treatment of contracts and Hiscox's particular challenges.
Given the political dimension, the coverage situation is complex and far from binary. As RiskGenius correctly point out, the standard line that "we have virus or communicable disease exclusions in all of our property policies, so we have negligible exposure to Covid-19" will not necessarily hold true. Analysis needs to be multi-dimensional, triangulating different clauses and exclusions in different products.
This complexity is often underestimated. The task is often started by teams of lawyers who eventually become overwhelmed. When insurers need a quick view of exposure, the technology solution is often the only way.