InsurTech Impact 25 member update: Q3 2022
September 16, 2022
InsurTech Impact 25 Member update
Our InsurTech Impact 25 Member updates focus on the notable achievements of our Members over the last quarter. We will also be highlighting those who will be participating at the ITC (InsurTech Connect) Conference in Las Vegas from 20th-22nd September.
When we launched the report in 2018, our clients were excited to hear about the different business models emerging around the market. Over the years, InsurTech business models have converged around a few themes, and the variation between businesses is becoming less. Arguably nowadays the interesting story is not so much the 'next 25' InsurTechs, but analysis of the ones that are making waves.
We are proud of our selection track record over the last four Impact 25 reports. We picked unicorns like Bought By Many, Shift, Tractable, wefox and Zego in 2018 – long before they became unicorns – and mostly avoided companies that were hyped and have gone down in flames. Speaking to our contacts around the market, we genuinely believe that the Impact 25 is seen as a seal of quality. We are proud of what our Members have and continue to achieve, as showcased in this newsletter.
ITC (InsurTech Connect) 
ITC Vegas is the world's largest InsurTech event – offering unparalleled access to the most comprehensive and global gathering of tech entrepreneurs, investors, and insurance industry incumbents.
Over the course of three days, the industry will convene to showcase new innovations, to learn how to increase productivity and reduce costs, and ultimately to enrich the lives of policyholders. The superlative networking, with tens of thousands of meetings, is one of the hallmarks of an ITC event.

FloodFlash
Attendees: Co-founders, Adam Rimmer and Ian Bartholomew.
Adam will be speaking at a roundtable on climate risk.
Date: 22nd September – 2:55pm
Innovation Solving for The Worlds #1 Climate Risk – Flood Innovation in Action Track, details here.
If you wish to connect with Adam or Ian please get in touch with zara@floodflash.

Reask
Attendees: Nick Hannah, CTO and Nick Hassam Chief Commercial Officer
If you wish to connect you can do so through the ITC app
Socotra
CoreTech Title Sponsor for ITC
Booth 2833
Should you wish to connect you can do so via here: Book a meeting
They will be hosting a forum at ITC: Socotra Modern CoreTech Forum
Date: Tuesday, 20th September – 1:00pm – 5:00 pm
See the agenda for speakers, including the former President of New York Life, CEO of Hippo, COO of Root, CDO of Mutual of Omaha, and more.
Details here.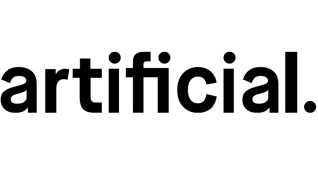 Artificial
Kiosk K34 in the Innovation area
Attendees Deana Murfitt and Anna Burge
COO Deana Murfitt will be part of a panel on Responsible Underwriting in the Future of Commercial Sustainability summit.
Date: Tuesday 20th September. Find out more.
To arrange any meetings with Deana or Anna please do so via the ITC app.

INSTANDA
Booth 3235
To arrange a meeting with the Instanda team at the event, or to see a demo of the platform, contact Ashley Sneller – [email protected]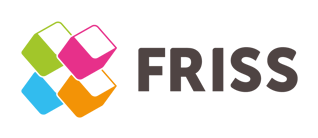 FRISS
Booth 2570
To set up any meetings, contact Meaghan Stephenson +1(862)267-4993
[email protected]

Trustlayer
Attendees: John Fohr, Chief Revenue Officer
If you wish to arrange a meeting please contact [email protected]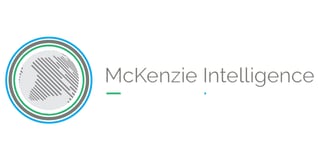 Mckenzie Intelligence
Kiosk K35 – in the Innovation area
To connect during the conference contact Daniel Grimwood-Bird
[email protected]

Energetic Insurance
Attendees: Amy Antczak (Legal Counsel) and Kathryn Meng Elmes (SVP Strategy and Chief of Staff).
To arrange any meetings please reach out below:
[email protected]
[email protected]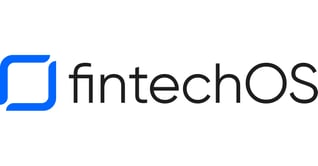 FintechOS
Attendees: Jonathan Phillips (JP), Director Life & Health for FintechOS and Jason Thackeray, Pre Sales Consultant.
To arrange any meetings please do so via the ITC app.

Playershealth
Attendees: Naveen Anand, Sandeep Bajaj, David Webb and Tyrre Burkes.
Should you wish to arrange any meetings with the team you can contact them directly via the email below:
Naveen Anand – [email protected]
Sandeep Bajaj – [email protected]
David Webb – [email protected]

Atidot
Booth 2158
Should you wish to schedule a meeting during the event, please contact Shira – [email protected]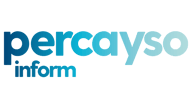 Percayso announce a major partnership with Ageas UK focussing on the important issue of quote manipulation.
Read more

Trustlayer launches an industry Digital Proof of Insurance network and have about a dozen top 50 insurance brokers & carriers as part of the v1 launch. They have over 2.5 million policies in the platform now and will have 10x in the next 6 months.  This will fundamentally change the way insured share and validate proof of insurance.
Read more

Clausematch has reached 45 clients, 50% of which are insurance firms in the UK and across the globe.
They celebrate their 10-year anniversary. See their key milestones to date.
Read more

Reask announce partnership with flood risk modeller Fathom to create combined wind and flood risk models to provide insurers, banks and ESG-focused investors with an unparalleled view of risk data on the combined impact of flood and wind events, including hurricanes, tropical cyclones and typhoons.
Read more
Hyperexponential (hx) partners with Canopius to transform the way they build and update pricing models, allowing them to do so in a more agile manner. "Canopius is a leading global specialty (re)insurer with underwriting operations in Australia, Bermuda, China, Singapore, the UK and US."
Read more

Socotra the modern core platform provider for innovative insurers, announce that Socotra App MarketPlace—currently offering access to 30 app publishers—is now available to Socotra customers. Those customers can now eliminate lengthy and rigid integration projects and add new features and services in minutes on App MarketPlace.
Read more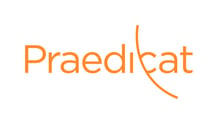 Praedicat collaborate with Experian to launch CoMeta® Pro, an unparalleled company and portfolio analysis tool for underwriters of Directors & Officers (D&O) insurance cover for U.S. publicly traded companies. By combining Experian's market leading data and risk scoring methodologies with Praedicat's best-in-class emerging risk and portfolio modelling capabilities, CoMeta Pro delivers an extraordinary forward-looking solution to the D&O market.
Read more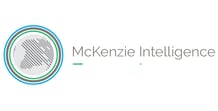 McKenzie Intelligence Services partners with Markel International to accelerate its incident and claims responses following major loss events, including natural catastrophes.
Read more

Hokodo announces a €40m Series B fundraise that will help them to fulfil their ambition of enabling 1 million businesses to access a better way to pay by 2025.
Read more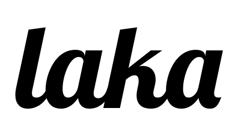 Laka launched its Commercial proposition in the Netherlands in July and expanded its retail offering to Germany, its 5th market, in September on the back of additional investment.
Read more

INSTANDA the no-code core insurance platform provider has announced the close of its latest $45million fundraising led by Toscafund, one of Europe's leading Growth Equity investment firms for financial services companies, with the participation of existing investor Dale Ventures.
Read more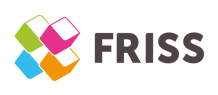 FRISS announces recent investments from Accel-KKR and Guidewire, they have been able to further advance their product suite, including acquisitions of Terrene Labs and the insurance division of Polonious Systems. Because of the acceleration of their product roadmap and go-to-market strategy, they have seen a huge uptick in their number of Tier 1 clients, including 4 over the last quarter alone.
Read more

Atidot selected by NTT DATA to provide advanced AI/ML and predictive analytics solutions to life and annuity insurance carriers.
Read more