Explore AI and Automation at ITC with Magellan™
October 16, 2020 Tom Austen
InsureTech Connect, the world's leading InsurTech conference, returns in digital form from 19 -21 October 2020. As the database partner for ITC, we look forward to helping you find the right companies to connect with.
In this post, we focus our attention on AI and automation in insurance and highlight 8 ITC attendees with compelling AI process automation offerings, from new start-ups to established vendors. Head over to Magellan's Oxbow Partners-curated collections (here) to see more!
Automation and Artificial intelligence (see our blog for a refresher on what AI is)  have been "buzz-words" for some time. Their application has promised to drive efficiency gains and is becoming ever more central to firms' competitive strategy, most notably in data-heavy industries including insurance.

The use of automation and AI in insurance varies greatly. From simple hard coded 'robots' that replicate manual processes within existing legacy technologies, first pioneered by ITC attendee Blue Prism. To converting semi-structured and handwritten documents into uniform data, as carried out by ITC attendee Hyperscience's Intelligent Document Processing Tool. Through to fully autonomous 'brains' that make decisions based on large data sets, such as ITC attendee Convr's underwriting insights tools.
COVID-19 has been a catalyst for process change globally, and AI solutions, such as MotionsCloud, that allow previously face-to-face activities to be carried out remotely are likely to continue gaining significant traction. The COVID-19 pandemic has ripped up the rule book when it comes to customer acquisition for insurers, particularly in Life lines where physical medical exams are no longer viable. Additionally, COVID-19's impact on automobile underwriting: a complete change in behaviour for almost all drivers on the road, has also made the case for AI to be used in tandem with the Internet of Things (IoT) to drive superior underwriting performance.
The adoption of AI solutions in insurance has been approached cautiously but is now increasing rapidly, with AI-underwritten premiums alone forecast to increase from $1.3bn to $20bn between 2019 and 2024 [1]. We believe that insurers need to do more to understand the sources of their competitive advantage and how AI-technology can amplify them. A key to success will be avoiding "confused and uncoordinated" innovation initiatives that can result in wasted time and reputational damage. The winners will instead successfully balance the influence of new AI-technology on their transformation processes, with the influence of more traditional functions including operational change and human resources.
[1]Juniper Research, 2019
Below are 8 interesting companies that we have noticed are attending ITC. Click here to see the full range of our curated company collections and learn more.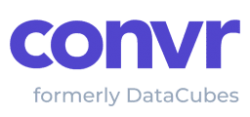 Convr (formerly DataCubes) is a Chicago–based InsurTech founded in 2016. Utilising the latest in AI-powered decision science technology, Convr aims to help commercial P&C insurers make quicker and more risk-informed underwriting decisions. Convr's solutions combine manual-process automation with machine learning-powered data analytics creating underwriting insights that would be impossible for the human brain to formulate. Industry use cases have shown that Convr's solutions can improve underwriting productivity by up to 10x, whilst also reducing the loss ratio and ensuring a smooth customer experience from start-to-finish. All Convr's solutions are offered as SaaS products that can be integrated with organisations' existing platforms via APIs, portals, or email. 
In late-2019, Convr closed a $15.2mn Series B round lead by Palm Drive Capital, with Altos Ventures and NFP Ventures also investing. Convr has recently reached an agreement to apply its solutions to the underwriting process of AF Group, a leading national provider of speciality insurance in the US.  

MotionsCloud is a Munich–based international Insurtech founded in 2016, that aims to avoid the point of claim being the "point of pain" for customers and insurers alike. Its AI-powered solutions help automate and streamline the property and vehicle insurance claims process, whilst responsibly involving claims managers when necessary. Using "computer vision", which enables computers to accurately identify and classify objects from images captured by camera, MotionsCloud's solutions allow policyholders and claims mangers to utilise intuitive smartphone applications to conduct the claims identification and settlement process entirely remotely. These solutions result in a shortening of average claims handling times from 3 weeks to 3 hours, which dramatically improves customer satisfaction, whilst also improving insurers' operating efficiency. The COVID-19 pandemic has created a need for effective remote working never seen before, and MotionsCloud's Remote Video Inspection tool allows claims managers to conduct secure video inspections from the policyholder's smartphone, negating the need for any face-to-face contact.  
MotionsCloud has been funded by three Seed Rounds since its inception, with the most recent closing in late-2019 backed by Chinaccelerator and SOSV. MotionsCloud also opened international offices in the US in 2017, signalling its desire to be a provider of automated claims handling solutions globally. 

Friendly, a San Francisco based start-up founded in 2019, provides automated processing of medical paperwork, such as APSs, commonly used in the Health insurance industry. Friendly utilises the power of AI, combined with a specialist focus on medical documents to achieve the highest levels of accuracy within the industry. As a "full-cycle automation" platform for the insurance industry "Friendly AI" differentiates itself in its ability to process claims from start-to-finish.
This includes the previously difficult to automate claims adjudication stage. Here Friendly's solution runs the extracted data through its adjudications engine which creates a digital coverage booklet unique to each customer and then provides a final payment recommendation to a human adjuster for approval. This improves claims handling times and reduces the incidence of successful fraudulent claims. 
The supplemental health insurance space, where Friendly sees its solutions as most applicable, is one of the fastest growing segments in the insurance industry due to uptake of Medicare Advantage plans in the US. Despite only being founded in 2019, Friendly reported revenues of $2.4mn which are likely to grow as the uptake of benefits and new health products show little sign of slowing.

Blue Prism is a UK based software firm that provides solutions to improve the efficiency of highly replicable clerical and administrative work across a range of industries. Founded in 2001, Blue Prism is widely credited with coining the term "Robotic Process Automation" (RPA). RPA solutions provide organizations with a digital workforce which will carry out rule-based business processes. Executing tasks such as data entry, processing and transfer Blue Prism's digital workforce has been used by insurers to improve underwriting, claims handling and customer service processes, lowering the incidence of fraud and reducing average handling times for clients such as Tokio Marine Kiln.  
Blue Prism went public on the AIM market in March 2016 and the company is now worth £1bn. In 2019, Blue Prism announced a new set of solutions called connected-RPA which combines traditional RPA, with AI and cognitive capabilities supported by Blue Prism's in-house AI Research Lab. Connected-RPA, which can be applied via various cloud services, provides more flexible and highly-scalable RPA offerings that go beyond those of traditional RPA solutions  
Blue Prism has been consistently recognised as one of the most innovative firms in the RPA space, with their solutions also winning numerous AI application awards. Blue Prism's solutions can be applied across numerous operating platforms, providing real time operational-analytics and statistics that give organizations visibility of their existing processes allowing them to be iteratively updated and improved. The automated back-end coding within Blue Prism's solutions allows non-technical users to automate new processes through an intuitive drag and drop interface.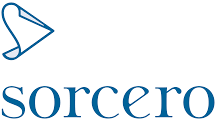 Founded in 2018, Sorcero is a Washington DC-based start-up that seeks to solve the problem posed by the complex and context specific language used in the Life & Health insurance industry, as well as Life Sciences research. Traditional "general–domain" AI has struggled to cope with the technical content common amongst STEM organisations, therefore automation of manual processes in these industries has been challenging. Sorcero's Language Intelligence platform is the first Natural Language Understanding (NLU) platform built to support experts working in these fields. Instead of seeking to simplify complex information, Sorcero's solutions support the inherent complexity that exists within certain fields by creating tailored processes, rather than repurposing existing ones. Additionally, all solutions provide "no-code" development via APIs, ensuring that even non-technical users can leverage the full power of Sorcero's suite of tools.  
Sorcero closed a $3.5mn funding round in June 2020. Led by Leawood VC and WorldQuant Ventures this round accounts for the majority of Sorcero's $5.1mn in total funding since their inception.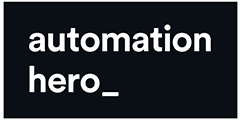 Automation Hero, founded in 2017 out of San Francisco, provides RPA solutions, to a variety of industries, that go above typical capabilities of RPA. Unlike standard RPA data extraction and entry solutions, Automation Hero's product uses a highly specialized form of AI-powered optical character recognition (OCR) that only learns from documents directly related to the industry or company in question, allowing for superior identification of industry-specific terms and their context. Particularly effective on handwritten documents, this unique solution has been successfully applied to the insurance claims handling process, given its ability to accurately input and process complex data such as doctor's notes. Automation Hero's other offerings include a personal AI assistant, Robin, which allows humans to remain in control of mission-critical processes whilst still leveraging automation where appropriate.  
Automation Hero closed its most recent funding round at the beginning of 2019, raising a $14.5mn Series A with Atomico as the lead investor alongside Cherry Ventures and Baidu Ventres. 

RiskGenius, was founded in 2012 in Kansas and offers AI-powered SaaS solutions specifically catered to insurers and brokers operating the commercial P&C space. RiskGenius uses "Technology Assisted Review of Policies" (TARP) which allows insurers and brokers to understand terms of coverage across a large body of policy documents. RiskGenius's benchmarking tool then allows policy coverage comparisons amongst a set of competitors, providing actionable strategic insight into product and coverage trends. The COVID-19 pandemic has highlighted how rapidly analysing and quantifying the impacts of new risks on existing policies is key to customer satisfaction and organisational success. RiskGenius's solutions offer this as standard, with the ability to carry out substantive, clause-by-clause analysis in relation to emerging risks in a variety of fields.  
RiskGenius's platform was fist adopted by QBE in 2018, sorting over 125,000 insurance policy documents in its first year. Since then it has seen successful use cases across brokers, underwriters, and regulators. A large $60mn venture round in 2017 led by Hudson Structured Capital Management was followed by smaller Series A & B rounds. As of the 6th Oct 2020, Bold Penguin, a leading player in commercial insurance technology, has reached a definitive agreement to acquire RiskGenius for an undisclosed sum.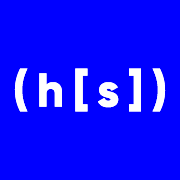 New York-based HYPERSCIENCE was founded in 2014 to automate the previously labour-intensive and error prone process of data entry and processing for "mission-critical" business processes. Utilising machine learning technology, Hyperscience's Intelligent Document Processing tool automates the process of converting data trapped in structured and semi-structured documents into a useful form. As an "input-to-outcome" platform Hyperscience has been designed to continuously improve its processes through model training. Whilst having strong partnerships with more established RPA players, including Blue Prism, Hyperscience's RPA offerings are unique in their ability to create a system that can responsibly decide when to involve humans in a process, without the heavy business analyst input that competitors' systems require. Hyperscience's RPA solutions can be applied in both P&C and Life insurance contexts, with proven use cases across policy enrolment, claims processing and account opening.  
 Hyperscience now has international offices in Bulgaria and the UK with 145 employees worldwide. Hyperscience raised a $60mn Series C round in June of 2020, led by Bessemer Venture Partners, valuing the company at over $250mn. Hyperscience's growth reflects the rapid acceleration in the digital transformations of organisations driven by the COVID-19 pandemic. With this rapid shift comes a demand for Hyperscience's modular approach to process automation that allows organisations to selectively apply Hyperscience tools to processes. Utilising plug-in APIs Hyperscience also ensures that all tools will smoothly integrate with existing operating systems and workflows.